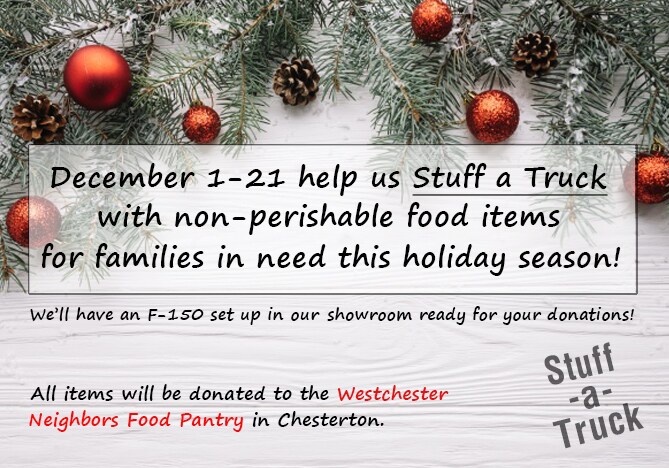 Our 1st Annual Stuff-A-Truck FOODraiser is here! December 1-21 help us Stuff a Truck with non-perishable food items for families in need this holiday season. 
Every year there are families who struggle to put food on the table, and some of those families you would never know need help. The Stuff-A-Truck FOODraiser is a way to help & to give back to the families who need it most. By donating even just 1 item, you are helping make this holiday season a little brighter.
Stop by our Lake Shore Ford showroom anytime during business hours December 1-21st to drop off your donations.  There will be a
Ford F-150
set up in the showroom ready to pack with
non-perishable food items
! 
Let's see how high we can stuff this truck!
Non-perishable food items are always in need. If you are not sure what to donate/buy, check out this list of some of items food banks need most: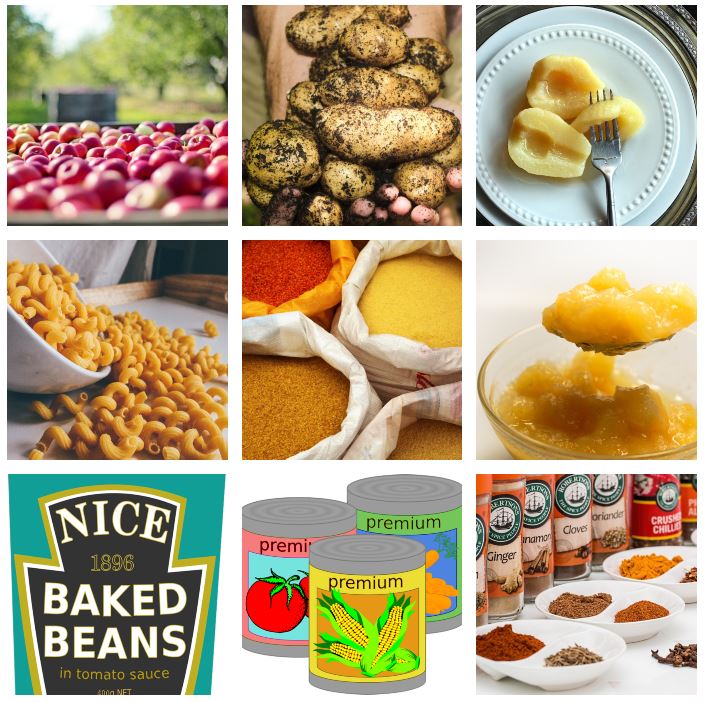 1) Canned Proteins: tuna, ham, chicken, and hearty, ready-to-go meals like meat stews, chill, and beans. 
2) Canned Veggies: Potatoes, greens, carrots, spinach, peas, etc. (no salt added is a good way to go.)
3) Canned fruit: Canned fruit a at the very top of this list, most food banks never have enough canned fruit. Simply, pick out one of your favorites, or what is on sale. 
4) Canned tomatoes and pasta sauces.
5) Non-perishable milk and milk alternatives like rice, soy, etc. 
6) Snack items like juice boxes, applesauce, and granola bars.
7) Formula, infant cereal, etc.
8) Single serve macaroni & cheese or the family sized boxes
9) Non sugary or low sugar cereal, like Cheerios
10) Peanut butter or any other nut butters, crunchy is usually in highest demand.
11) Instant oatmeal, instant grits, etc.
12) Whole grain pasta, brown rice, quinoa, or other grains.
13) Instant biscuits ot baking mixes (that require only water)
14) Spices (all) but especially cinnamon, oregano, basil, salt, pepper.
15) Cooking oil 
16) Sliced Bread (it has the longest shelf life) and is always needed.
17) Chocolate. This is a non-necessity item but is a great pick me up and is loaded with antioxidants. Any other sweet treat is also a great option.
Westchester Neighbors Food Pantry also needs some other non-food items that you may consider donating, like  paper goods, especially paper towels and toilet paper. Also things like laundry detergent and dish washing detergent. 
*AXZD Plan Members do not qualify for the Amazon Echo drawing.* Some restrictions apply.  See dealer for details on drawing. No purchase necessary. Offer expires 12/21/18.